Linking up with Kristy at My Home Truths for 'I Must Confess'. This week it's about baby names.
My mother always loved the name Julie. If she had a daughter, she was going to be called Julie. So when I arrived into the world, I was Julie for the first few days of my life. That is until she didn't like how it sounded with my middle name. As I have her name, Barbara as my middle name, the fit needed to be just right. So she changed it. Jennifer it was. And still is!
There's my confession. My mum changed my name. Crazy really. I'm not sure being called a Julie would have made any difference to my life. Let's face it, people get used to a name. People would have gotten used to Julie being my first name. They wouldn't have cared less whether it sounded good with my middle name. How often does anyone mention their middle name?
So given that I have lived my life as a Jennifer, it's been fine. Well...sort of. You see, I hate my first name being used. Yep.......don't ever call me Jennifer. I think it's the weird psychological association with my parents using my full name when I was in trouble. So if you call me Jennifer, I think I'm in trouble. Stupid brain. Even at 37, that's the connection my brain makes. Jennifer – Trouble.
Trouble aside, I'm fine with Jenny, Jen, Jen Jen, Jen Wren, Jenster or Jenna. Call me any of those and I'll answer. Call me Jennifer and that might be the last time we talk. Ouch!!
I know I shouldn't have an issue with it. But it's the damn conditioning from my childhood. There are many Jennifer's who proudly use their full name. Jennifer Aniston, Jennifer Lopez, Jennifer Hawkins and Jennifer Lawrence. They don't seem to have any problems with the name in its entirety. It's just me, I guess.
I'm even famous. Yep.....enter Jennifer Hale into Google and there are quite a few entries. Okay.....way more than a few.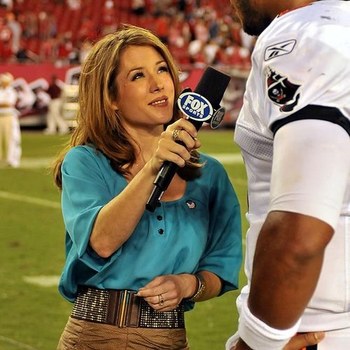 Maybe being a Jennifer and more importantly, being Jennifer Hale, isn't all that bad.
Oh....in case you are thinking you can use my full first name, just for the record let me make this clear, call me Jen. It's healthier for both of us.
Do you hate your full first name being used?